How to tie a neck gaiter? Super easy how-to guide!
There are hundreds of ways to tie a neck gaiter, which one is the best for you? Today, we're giving you some neck gaiter tips!
How to tie a neck gaiter? Super easy how-to guide!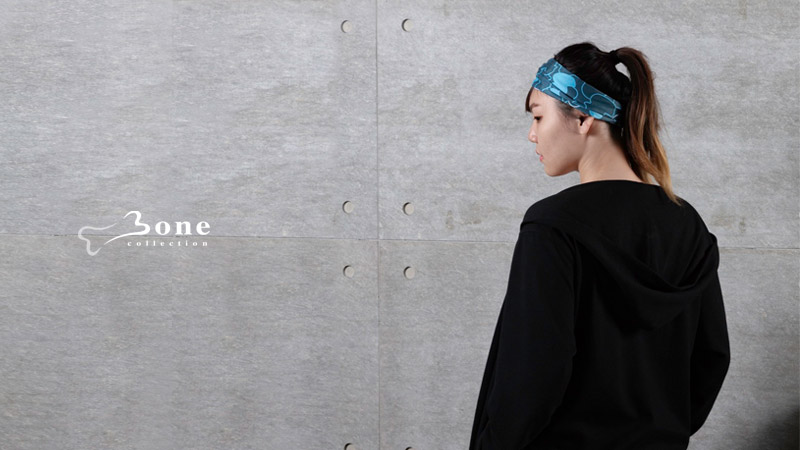 There are hundreds of ways to tie a neck gaiter, which one is the best for you? Today, we're giving you some neck gaiter tips!
When you hear of a neck gaiter, most people think it's a sporting accessory, right? The material used for the neck gaiter is stretchy and breathable, and many of them are UV protection, which makes them great for those who love hiking and running outdoors. With such properties, it is not only a great material for sports in the hot summer months, but also a great companion to protect yourself from the sun and heat when going out. Apart from sports, how can you incorporate a neck gaiter into your everyday wear to create a more stylish look?
|A wide range of wearing methods - A myriad of colors|
Neck gaiters are flexible and can be tied around the head, neck and wrists to create different looks. They are available in rectangular, square, hexagonal, tube or circular shapes. Whether it's for sports to soak up sweat or outdoor activities to protect you from the sun, a neck gaiter is a great way to enjoy the sun without getting burnt.
●Headband / Hairband
These two are probably the quickest and easiest ways to wear a headband! Adjust the width to suit your needs and put it on or tie it above your ears. Or wrap it around your head and knot it. If the remaining part of the knot is too long, tuck the excess into the headband. If you have bangs, you will most probably feel uncomfortable when you're outdoors, so use a headband over your forehead to keep them away from your forehead, not only to avoid them getting in the way during exercise, but also to help trap sweat from your eyes.
●Neckerchief / Wristband
Wearing the neck gaiter around your neck not only helps to absorb sweat, but for those who love hiking, it's well known that the weather in the mountains can be very changeable, and the wind can suddenly pick up on a sunny day, so wearing it around your neck can quickly absorb sweat, while it can also prevent your body temperature from dropping and catching a cold. You can also wrap it around your wrist to protect it. When you're out and about and don't have a towel to hand, the neck gaiter is a great helper!
●Do Rag / Cap
For those who love cycling, when riding or climbing with a helmet on, it's really uncomfortable to have sweat dripping or soaking into your helmet, so tying a headband around your head as a liner will not only absorb sweat, but also keep you warm when it's windy!
●Face Mask / Balaclava
If you have a long day out, or if you have to travel along a dusty road, these two wearing methods would be the best choice. In addition to avoiding sunburn caused by prolonged exposure to the sun, it also helps to keep the wind and sand out. Not only for outdoor activities, but also for motorcyclists who need to keep the city air out, not to mention waiting for a red light at a junction for more than 90 seconds in the summer. So, wrap your face up tightly so you don't peel!
|The best materials for the best wearable feel |
Since the launch of the sports collection of Bone Collection, we have been receiving tremendous support from our fans and we are constantly thinking of ways to make our Bike Tie and Run Tie collection even better for our friends, ensuring you have a great experience. We hope that all our friends can enjoy outdoor activities, whether it's a hot summer day or a windy one, and thus have launched the《 UV Bone Neck Gaiter》
- Seamless design for skin-friendly comfort
- Effectively blocks ultraviolet UPF50+
- Cool feeling material, absorbs and wicks away sweat and dries quickly
- Four-way stretch, long-lasting elasticity without deformation
- Strong color fastness, no staining in the wash
UV protection surface treatment, SGS approved, can effectively block UV UPF50+, fits snugly around the face and neck to prevent tanning and sunburn. Cool, breathable material that is not stuffy, even in summer. Moisture wicking technology absorbs excess sweat and moisture and wicks it away quickly to keep you comfortable during exercise. The innovative technology fiber, with four-way elasticity, is highly stretchable, and fits to the shape of your face without slipping off. The reduced stitching allows the fabric to fit flatter and reduce friction with the skin, making it more skin-friendly, comfortable and aesthetically pleasing.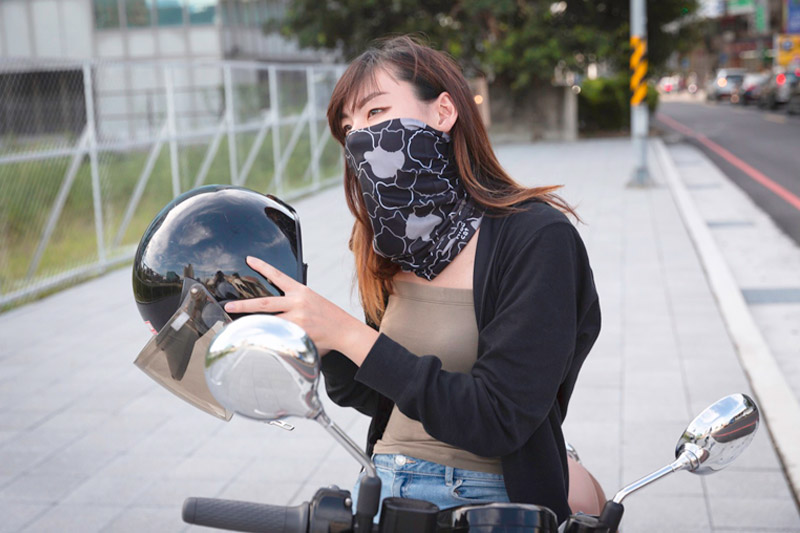 Bone is a perfect fit for every moment of your day, from the hustle and bustle of the city to the relaxation of the outdoors on holiday. Bone is with you all the time.《 UV Bone Neck Gaiter》 brings you the best quality of life.